Je beoordeling toevoegen
Beoordeel Striker X Combat Pant CCE Woodland Limited Edition
Striker X Combat Pant CCE Woodland Limited Edition
Indien op voorraad bij onze leverancier, leverbaar binnen 3 tot 7 werkdagen, indien ook uitverkocht bij de leverancier nemen wij bij bestelling contact met u op of klik op Geef een seintje.
Airsoft-Legends, The Real Gentlemen in the Game
.
Gratis bezorging vanaf €99,- voor NL/BE

Voor 18:00 besteld is de volgende dag in huis mits op voorraad

Klanten beoordelen ons met een 9.5

Gebaseerd op de beoordelingen via Webwinkelkeur!

Bezoek onze Walk-In Store

Onze Walk-In Store is gevestigd aan de Hoofdweg 384, 2908 LC in Capelle aan den IJssel.

We ship everywhere!

Including the moon and major astroids...... not really but we've got earth covered!
De UF Pro Striker X Combat Pants CCE Woodland Limited Edition zijn ontworpen om te voldoen aan de eisen van militaire special-forces eenheden.

Extreme robuuste constructie, super-ruime zak configuratie en ingebouwde kniebescherming die zowel betrouwbaar en comfortabel is Samen maken ze Striker X de ultieme gevechtsbroek voor militaire operaties.
De gestroomlijnde constructie betekent een minimaal risico dat je Striker X Combat Pants blijft haken aan een tak of verstrikt raakt in prikkeldraad. En om de duurzaamheid te maximaliseren, hebben we ze dubbel versterkt op elk punt waar ze zouden kunnen scheuren. Het unieke Striker X 3-laags knie-pad systeem heeft gestroomlijnde design elementen waarmee je de hoeveelheid bescherming die je krijgt kunt reguleren terwijl je bewegingsvrijheid gewaarborgd blijft.
Vroeg of laat kom je in een situatie terecht waarin het handig kan zijn om de ruimte rond de knieën te vergroten of te verkleinen. Stel de kniewijdte van je Striker X Combat Pants eenvoudig af door de bandjes te verstellen (en als je klaar bent, kun je de bandjes veilig opbergen zodat ze niet kunnen blijven haken aan uitstekende voorwerpen waar je langs strijkt).
De Striker X Combat Pants bieden geweldig comfort en bewegen met je mee als je staat, zit, hurkt, knielt, ligt, kromtrekt, marcheert, rent, ontwijkt, springt en kruipt.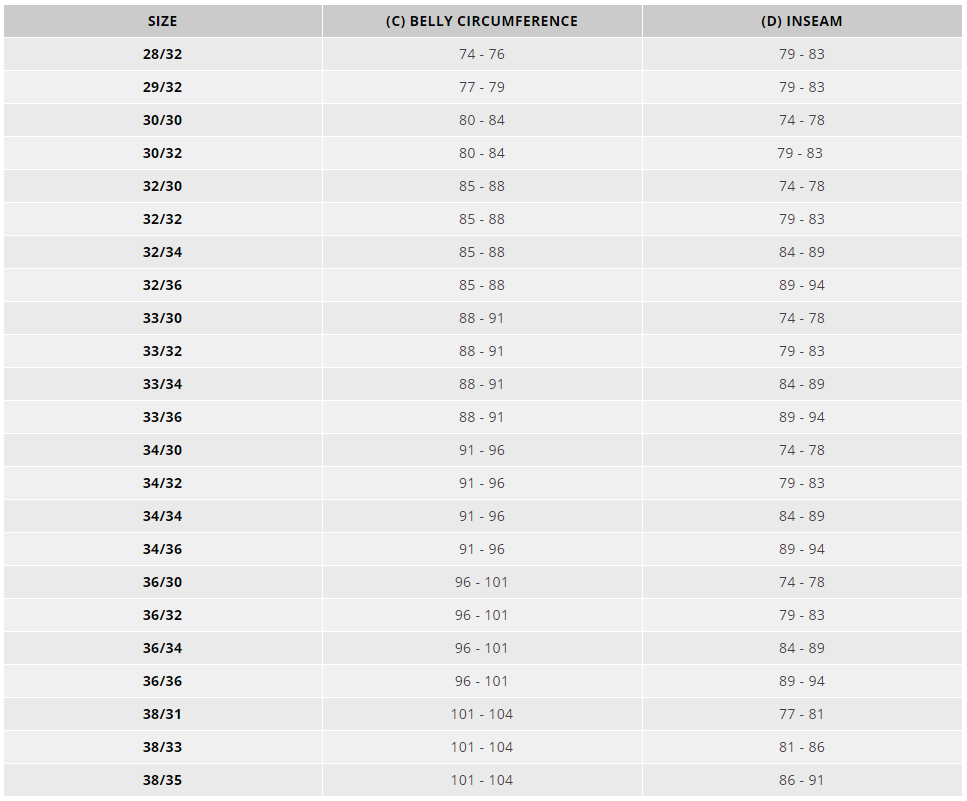 | | |
| --- | --- |
| Merk | UF Pro |
| Type | Striker X Combat Pant |
| Artikelnummer | R-169045.507.722 |
| Kleur | - |
| Camo | CCE Woodland |
| Materiaal | 50% Nylon, 50% Nyco Ripstop |
| Elleboogbescherming | - |
| Knie bescherming | Optioneel |
| Aantal zakken | 13 |
| Velcro voor patches | - |
| Knoop of rits sluiting | Rits en knoop |
0 reviews
0 sterren op basis van 0 beoordelingen