Je beoordeling toevoegen
Beoordeel Silium+ CSP
Silium+ CSP
Direct leverbaar, verzending binnen 24 uur.
Airsoft-Legends, The Real Gentlemen in the Game
.
Gratis bezorging vanaf €99,-

Voor 18:00 besteld is de volgende dag in huis mits op voorraad

Klanten beoordelen ons met een 9.5

Gebaseerd op de beoordelingen via Webwinkelkeur!

Bezoek onze Walk-In Store

Onze Walk-In Store is gevestigd aan de Hoofdweg 384, 2908 LC in Capelle aan den IJssel.

We ship everywhere!

Including the moon and major astroids...... not really but we've got earth covered!
De Bollé Silium+ CSP uit de Silium+ lijn is één van de lichtste en daardoor ook meest comfortabele veiligheidsbril die er te krijgen is.

De glazen zijn gemaakt van Polycarbonaat en voorzien van een Platinum coating waardoor de bril minder snel zal beslaan. De CSP is voorzien van een zeer lichte tint in het glas waardoor je hem bij zonlicht maar ook bij bewolkt weer perfect kan gebruiken. Door zijn strakke design is het niet alleen een bril die te gebruiken is voor tijdens airsoft maar kan ook makkelijk als zonnebril gedragen worden in het dagelijks leven.

Verder is de bril voorzien van en panoramisch gezichtsveld en heeft hij een non-slip neusbrug.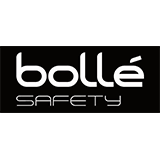 | | |
| --- | --- |
| Merk | Bollé |
| Type | Silium+ CSP |
| Artikelnummer | Os-256517 |
| Kleur | Zwart |
| Model | Bril |
| Thermal lens | Nee |
| Lenzen | Licht getint |
| Strap | Nee |
| Antifogging lens | Ja |
| (Turbo) Fan voor anti-fogging | - |
| Veiligheidscertificering | EN166 - EN172 |
3 reviews
4,7 sterren op basis van 3 beoordelingen
23 Jan 2023
yarik flik
Beslaat niet enorm snel en zit comfortabel
Nog niks kunnen ontdekken
11 May 2022
Marijn
Zeer goede bril, sluit goed aan op het gezicht waardoor het goed beschermd. Ook redelijk comfortabel. Dus zeker een aanrader.
Goed aansluitend op gezicht

Goede bril
Misschien een iets oncomfortabel neusstukje
23 Sep 2019
dave s.
goed en handig